Blue Ridge Fly Fishing Guide
The warm weather and the biting fish are calling to you in the Blue Ridge. This guide will help you find the best fishing areas in the region. From flatwater lakes to mountain streams, this area has plenty of fishing to offer.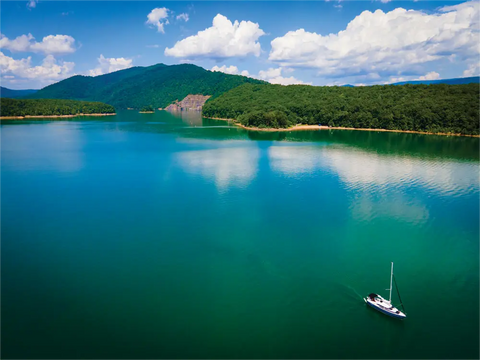 Alleghany Highlands, Virginia
If you're looking for a great fishing experience, the Alleghany Highlands in Virginia is the place for you. This region is known for its beautiful mountains, miles of waterfront, and award-winning blue ribbon trout streams. One of the most popular areas for fly fishing is the Jackson River. It's ranked in the top 25 of Trout Unlimited's guide to the country's best trout streams.
One of the most popular areas for fly fishing is the Jackson River. The Jackson River Scenic Trail is a 14-mile long trail that's perfect for all kinds of activities. It's mostly flat and features smooth crushed gravel. If you're looking to take a ride on a bike, or even a canoe or kayaking, Alleghany Outdoors can help you get around the area.
Located in the heart of the Jefferson National Forests and the Blue Ridge Mountains, Escatawba Farms is a great place for private fishing. It offers a secluded trout fishing experience on a freestone stream called Dunlap Creek. This area is surrounded by two miles of fenced pastures and mountains.
At Escatawba Farms, there are three spring-fed ponds that are ideal for stillwater enthusiasts and novice anglers. Whether you choose to fish the streams or the ponds, you'll have plenty of opportunities to catch large and small-sized trout.
One of Virginia's most beautiful lakes is Lake Moomaw, which has 43 miles of shoreline. It's ideal for fishing for largemouth bass, panfish, and perch. The lake was formed through the Gathright Dam, and it features great fishing for these species.
Other places to fish include the Cowpasture River and the Douthat Lake at the Douthat State Park. For the second year in a row, Blue Ridge Outdoors named the park the Best State Park in the region. During the spring and fall, the park stocks the lake and stream with trout.
When you're ready to put the rod and reels away, book a stay in one of the region's beautiful waterfront cabins, a camping site, or a unique mountaintop retreat. Alleghany is a unique place to visit.
Calvert County, Maryland
The beautiful beaches of Maryland's Calvert County are known for their fishing. Surrounded by the Patuxent River and Chesapeake Bay, this area has plenty of opportunities to fish for various types of fish.
Kings Landing Park is located near the river. Launch your boat and explore the river's banks for bluefish, white perch, and spot. Head to the Breezy Point Beach & Campground, the Flag Ponds Nature Park, or North Beach Pier to catch Spanish mackerel, striped bass, and croaker.
If you're planning on visiting the Chesapeake Bay, you might want to hire a fishing boat to get to the best spots. There are several companies that provide full-day or half-day trips, and you can also buy tackle and bait at various locations throughout the county. If you're looking to take a break from the water, picnic at one of the many beautiful beaches or parks that are nearby.
Relax by water when you fish Calvert County, Md.
Virginia Department of Wildlife Resources
In addition to saltwater fishing, Virginia also offers a variety of other fishing opportunities that will keep any experienced or novice fisherman entertained. If you live in the state's central region, you'll be able to access saltwater sites such as the Chesapeake Bay and its tributaries. On the other hand, if you're in the other direction, you can try your luck fishing in the mountains.
The area has plenty of opportunities to catch largemouth bass and smallmouth bass, which can make it hard to choose where to go fishing.
The VDAR's website is a great resource for anglers who want to purchase fishing licenses and stamps for fishing in areas that are stocked with trout. It also has interactive maps showing the locations where you can fish, as well as information about when the stocking will take place.
The Middle and Upper James River can be accessed from the Cowpasture and Jackson Rivers in Botetourt County. It offers various settings and opportunities for fishing. Although smallmouth bass are the primary game species in this area, other types of fish such as largemouth bass, channel cats, and flathead and spotted cats can also be caught. Muskellunge are also known to be found in this region.
The South River near Port Republic has plenty of areas where you can find largemouth bass, redbreast sunfish, fallfish, and rock bass. There are also plenty of other types of fish that can be taken in this area, such as green sunfish, bluegill, and channel cats. The South River is a great place to fish for trout in the city of Waynesboro.
Located in Washington County, Whitetop Laurel has seven miles of water that's stocked with trout. In addition, it features five miles of special regulation waters. This area is a great place for anglers who want to take part in the Virginia Trout Slam Challenge. This event involves catching a rainbow, brown, and brook trout in one day.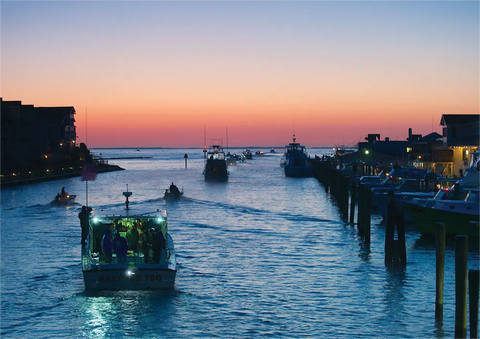 Giles County, Virginia
In Giles County, Virginia, fishing enthusiasts can choose from the world-renowned New River to the area's smaller waterways. The New River, which runs through the county, is a great place to fish for smallmouth bass. It features 37 miles of freshwater fishing. The New River Water Trail features 17 private and public access points. You can stay on the water all day long while looking for muskellunge, bass, and more.
The Little Stony Creek and Big Stony Creek are excellent places to learn how to fly fish for trout. If you're looking for an accessible fishing area, Cherokee Flats is a good choice. Both Tangent Outfitters and New River Outdoor Co. offer guided trips in this region.
After a long day, you can enjoy some local favorites at the end of it, such as hush puppies and beef brisket from Bluegrass BBQ. You can also choose from a rotating menu at Mountain Lake Lodge, as well as specialty drinks from The Bad Apple. The Palisades Restaurant offers stone-oven pizza and desserts.
Soak up the waters and scenery of Giles County when you plan your next fishing getaway.
Waynesboro, Virginia
The city of Waynesboro is a great place to catch trout in the Shenandoah Valley. It's a short drive from the Blue Ridge Parkway and the nearby Skyline Drive. The waters of the George Washington National Forest are known for producing large and trophy-sized fish. Fly anglers can also enjoy fishing the South River in downtown.
One of the urban trout fisheries in Virginia is the South River. This waterway has a catch-and-release section that extends from Wayne Avenue to the Second Street bridge. You can also find a put-and-take area at Ridgeview Park. While in town, you can visit South River Fly Shop to get advice and fishing gear.
Besides fishing, there are plenty of other activities to keep the outdoors active in the Shenandoah Valley. You can also explore the area's parks and trails, such as the Blue Ridge Parkway. One of the most popular activities is a trip to the Claudius Crozet Tunnel.
After a day of fishing, head into town to explore the cultural offerings of the city of Waynesboro. The local attractions and restaurants are doing their best to keep the visitors safe. The historic Wayne Theatre, which was built in 1926, is a great place to watch a live show or a movie. You can also explore the city's various murals using the Traipse app.
You've probably already worked up a craving for some food in the city of Waynesboro. There are plenty of places to satisfy your hunger in this region, such as The River Burger Bar, which was recently recognized in the Best of the Blue Ridge contest. You can also explore the region's breweries by taking a ride on the Shenandoah Beerwerks Trail. This trail features over 20 breweries that offer a variety of live entertainment and tasty food.
Before exploring the rest of the area, head to Basic City Beer Co. in the city of Waynesboro. You can also visit other local breweries such as Seven Arrows Brewing and Stable Craft Brewing. There are over 50 breweries and distilleries within 30 miles of the city. If you're looking for something a bit different, try Blue Ridge Bucha in the city of Waynesboro.
The city of Waynesboro is a great place to enjoy a fishing getaway. It offers a variety of activities and restaurants that are ideal for both the locals and visitors.
Wytheville, Virginia
Those who are looking for native trout can head to Dry Run Creek, which is located near the Jefferson National Forest. Cripple Creek is a great place to experience different types of fishing.
Wytheville, Virginia, offers a wide variety of fishing opportunities. The New River is a great place to start your fishing adventure. This waterway is home to numerous state records for various types of fish, such as muskellunge, smallmouth bass, and walleye. The New River Trail State Park is also a great place to explore. This trail features 39 miles of hiking and biking trails.
If you're looking for a more traditional lake fishing experience, head to Rural Retreat Lake. This facility has 90 acres of water that's filled with various types of fish, such as bass, muskellunge, and northern pike. There are also plenty of shoreline spots and a concession stand that sells tackle and bait.
While you're in the area, hire a local guide to help you find the best locations to fish. Appalachian Outdoor Adventures has been offering guided smallmouth bass and muskie fishing trips on the New River for over 30 years. You can also book a fly fishing trip with Matt Reilly.
Family members traveling to Wytheville should take a trip to the other attractions in the area. One of these is the Beagle Ridge Herb Farm, where they can get a taste of the area's various smells and tastes. You can also visit the Fort Chiswell Animal Park and interact with the animals on a safari bus tour. If you're looking for a more Broadway-style dinner experience, head to the Wohlfahrt Haus. This restaurant features a four-course meal and offers live entertainment.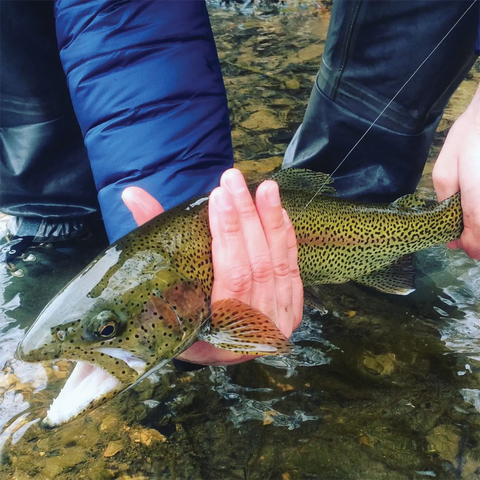 The town of Wytheville is also a great place to celebrate the day's catch with a drink and good eats. Head to the 7 Dogs Brew Pub or the Seven Sisters Brewery for a variety of local beers and live music.
Before heading out on another fishing trip, rest up at one of the area's campsites or hotels. These facilities can provide you with the necessary accommodations and services to ensure that you have a great experience. Some of the most popular places to stay are the Hilton Wytheville and the Buccleuch Mansion Bed & Breakfast. These establishments offer a variety of services and accommodations.
Day trips and night fishing in Wytheville, Virginia, can provide a relaxing and enjoyable experience. Before heading out, it's important to check the local locations to ensure that you have a safe and healthy adventure.